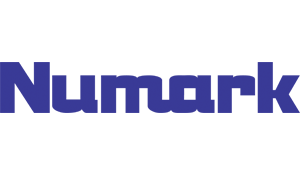 Vote :
2 votes for Favourite Recorder
Equipment not yet in use by any of our members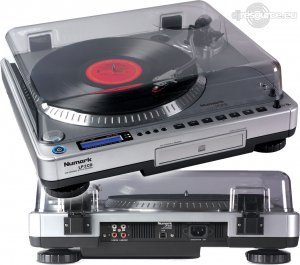 OK we understand you don't like ads (so don't we) but,


Please consider supporting us by disabling your Ad Blocker.


Or become a Gold Member, they don't see ads.
LP2CD is a professional tool for high-quality conversion of vinyl recordings to CD, WAV, or MP3, with or without a computer. DJs can then use digital files in any CD player, iPod, hard-disk player, or other digital format for production and performance.
LP 2 CD is a sophisticated all-in-one system with internal flash memory, so no computer is required to make pristine digital recordings from vinyl or any other analog source using the RCA line inputs. You can make as many copies of an album as you like, make custom mix CDs, or export your music via USB. LP 2 CD gives you the absolute finest quality of digitization through non-simultaneous conversion and burning processes.
By burning CDs after vinyl is recorded to the internal flash memory, LP 2 CD eliminates the problem of CD-recorder vibrations interfering with the turntable needle. LP 2 CD also employs mastering technology from Alesis, including high-resolution A-D converters for incredibly low distortion and clock jitter. This attention to quality results in dramatically better sound quality than consumer-grade CD converters.
Used in conjunction with its built-in USB audio interface, LP 2 CD includes a powerful software suite consisting of EZ Vinyl Converter 2 (PC), EZ Audio Converter (Mac), and Audacity (Mac and PC) to provide editing and file-management capabilities.
USB turntable with integrated flash memory system and built-in CD burner for all-in-one recording from vinyl to CD
Mastering by Alesis, finest-possible conversion audio quality and superior CD-recording consistency
USB audio interface, analog (RCA) line in, and analog (RCA) line out for comprehensive connection
EZ Vinyl Converter 2 (PC) and EZ Audio Converter (Mac) software for easy, intuitive recording
Audacity audio editing software assists in reduction of noise, clicks, and pops from worn recordings
Stereo line input, stereo line output, and USB audio interface
Connect a cassette, minidisc, reel-to-reel, eight-track, or any other audio source
Digitize your audio and record it to CD or transfer to your Mac or PC
Internal 1GB flash memory to store and rearrange your playlist before burning to CD
Mastering engine, DSP, and CD burning by Alesis
Aluminum platter
Belt-drive turntable with premium tonearm and cartridge
33 1/3, 45 and, 78 RPM speeds and pitch control
Built-in audio-CD burner records at 12X
1GB flash-memory system
Records on blank audio CD-R discs
USB audio interface (44.1kHz, 16-bit), Mac and PC compatible
PC: Windows XP or Vista, 500 MHz Pentium, QuickTime 7.1.6
Mac: OS X 10.3.9, 500 MHz G3, QuickTime 6.5.2
USB port
Do you like the Numark LP 2 CD ??
DJResource / Numark © 2020
Create your FREE ACCOUNT now !
Using an account on DJResource has a lot of advantages such as:
Adding Content, getting Notifications, Like content, Downloading and Uploading Images and much more.
Sign Up
Create your account to get involved with the Community