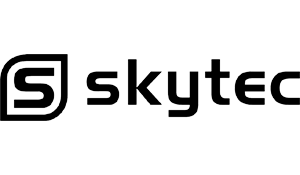 Nobody votes this as Favourite yet.
Show Booths
2 times used in 2 DJ Booths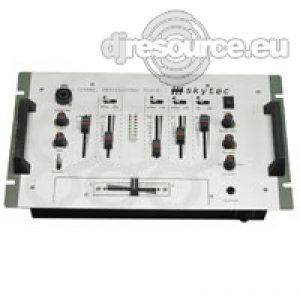 Stereo disco mixer featuring 5 input channels, 4 of which are switchable: 3 x for PHONO/CD and 1 x for LINE/MICROPHONE. 2-band tone control on every channel. A special microphone input channel with COMBO connector and automatic TALKOVER. Crossfader, MASTER output control with dual VU-meter. 6.3mm jack connector for stereo headphones with volume control and source selector switch.

Connections via RCA sockets.

4 stereo channels with 2 band eq

Assignable crossfader

PFL with cue level control

LED VU meter

Inputs 3 x phono, 4 x line, 2 x mic

DJ Microphone with talkover

Power supply 230Vac, 50Hz

Input:Mic -57dBu

Input:Phono -43dBu

Input:Line -0dBu

Output:Master 0dB @ 10k Ohms

Output:Record -10dBu @ 10k Ohms

Equalizer:Treble ±10dB @ 10kHz

Equalizer:Bass ±10dB @ 100Hz

Frequency response 20Hz - 20kHz (±3dB)

THD <0.5%

Signal to noise ratio:Mic -56dB

Signal to noise ratio:Line -75dB

Signal to noise ratio:Phono -55dB

Crosstalk -53dB

Headphone output 1.5V, 16 Ohms

Dimensions 240 x 380 x 100mm

Weight 3.06kg
Content is © DJResource 2018.
Adding Content, Downloading and sending Messages on DJResource is for members only !
Registeration
Create your account to get involved with the Community