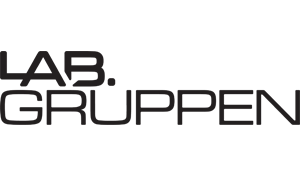 Vote :
1 votes for Favourite Amplifier
Show Booths
1 times used in 1 DJ Booths

OK we understand you don't like ads (so don't we) but,


Please consider making this website possible by disabling your Ad Blocker.


Or become a Gold Member, they don't see ads.
The 2 U (units) high welded chassis is made of 2 mm thick steel plate. The power transformer is of a twocoil low-loss type, mounted just behind the front panel, which gives the LAB 1000 a stable and balanced design. Both the power supply and the two output channels are cooled by two proportional speed fans, where the air flows from front to back.

Twenty 250 watt bipolar power transistors constitute the output stages, which are totally complimentary. The power transistors are cooled by a solid copper cooler, called Intercooler(r), originally designed for our SS 1300 power amplifier. LAB.GRUPPEN's specially designed thermal feedback circuit protects against thermal breakdown.

The output stage is designed totally discreet, to get the best optimisation for linearity and bandwidth. The driver stage consists of an "enhanced cascode circuit", which is differential symmetrical in class A, to achieve low distortion at high frequencies. The circuit was originally developed by LAB. GRUPPEN in 1980, and experience has proven that this design gives the power amplifier high reliability.

The LAB 1000 is completely shortcircuit protected - even in reactive loads. The LAB 1000 is equipped
with LAB. GRUPPEN's specially designed short circuit protection, which permits very high peak-currents, but still holds the transistors within the so-called "Safe Operation Area". This makes it possible to run loudspeakers with impedance variations, which are considerably lower than the lowest permitted impedance of the power amplifier.

All electronics are mounted on two modules, one for channel A and one for channel B. The modules are easily accessible for replacement or repair, etc.

Four more protection circuits, which are separate for each channel, protect the LAB 1000 and the loudspeakers:



Two DC protections; one DC current limitation protection, supplemented with fuses on each DC voltage power supply rail; and one DC voltage protection of Crowbar type, which works by short-circuiting the output to protect the load.



Thermal protection; prevents the LAB 1000 from being overheated. The temperature indicators on the
front panel are switched on, as a warning, before the protection occurs.



VHF protection (Very High Frequency); protects the loudspeakers against strong non-musical signals
above the audible area.



Clip limiter; prevents severely clipped waveformss from reaching the loudspeakers, but maintains full peak power.
Features

Compact design, 2 U high (88 mm)


Low weight


Electronically balanced inputs


LED indicators show output voltage and headroom


Independent protection circuitry


Manages long-term shortcircuit operations


VHF protection


DC protection


Output cooled by Intercooler®


Two proportional speed fans


Clip limiter
Specifications

Output Power (EIA: 1kHz @ 01.%THD)
- Stereo 8Ohm: 350W
- Stereo 4Ohm: 550W
- Stereo 2Ohm: 600W
- Mono Bridge 8Ohm: 1200W
- Mono Bridge 4Ohm: 1300W


Frequency Repsonse: 10-50kHz


Dimensions: 483 (19')(W) x 88 (H) (2 rack spaces) x 355 mm (D)


Weight: 18kg
Do you like the Lab Gruppen LAB 1000 ??
DJResource / Lab Gruppen © 2021
Create your FREE ACCOUNT now !
Using an account on DJResource has a lot of advantages such as:
Adding Content, getting Notifications, Like content, Downloading and Uploading Images and much more.
Sign Up
Create your account to get involved with the Community