Submitted by
Lead

on 07-03-2009 @ 21:02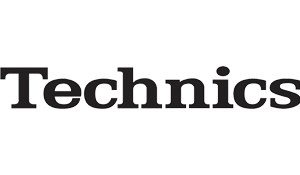 Vote :
2 votes for Favourite Turntable
Show Booths
2 times used in 2 DJ Booths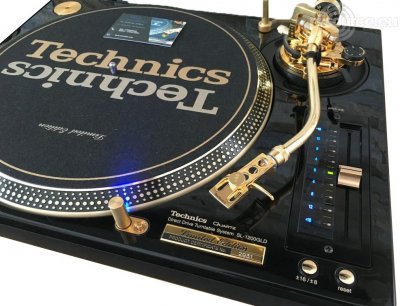 OK we understand you don't like ads (so don't we) but,


Please consider supporting us by disabling your Ad Blocker.


Or become a Gold Member, they don't see ads.
The original 'Wheel Of Steel' is turning 30! And with that, Technics is ready to CELEBRATE with the Limited Edition SL-1200GLD turntable. This glimmering deck sports all the specs of last years standard setting SL-1210M5G, but it's gilded with 24 karat gold. To commemorate over 3 million SL-1200s sold, Technics is producing an extremely limited run of only 3000 SL-1200GLDs. Only 1500 of which will be available in the USA.

Each unit will have a plaque mounted on the deck which reads 'Limited Edition, Product Certificate No._____________'. This way, you'll know exactly which one (or two) you own. You'll revel in the 24 karat gold-plated tone arm and swivel mechanism, not to mention the stunning gold accents that adorn this world-class turntable.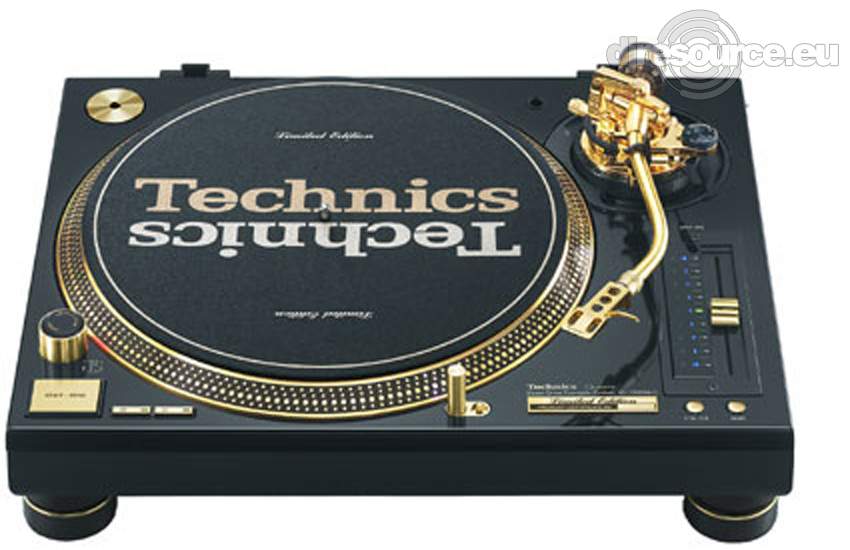 Technically seen, the GLD model has the same features as the Technics SL-1200MK5G.

Features


Quartz synthesizer direct drive turntable


High grade gold finish


Highly accurate computerized pitch adjustment up to ±16%


Aluminum diecast Turntable Platter (1,7kg - 33,2cm)


Very high torque motor for quick start-ups (only 0.07 seconds stop to speed)


Custom brake speed control


Stylus kick cancel


Exchangeable pitch slider


Turntable speeds : 33-1/3 and 45 RPM


Pitch Range selectable : ±8%, ±16%


Super cool blue LED pop-up work light


Built-in anti-skate adjustment up to 6g


Arm-end scale for quick weight setting


Molded aluminum diecast cabinet and heavy rubber base material help absorb unwanted vibrations


Professional Technics slipmat


Highly sensitive low-mass tone arm with gimbaled suspension


Includes hinge for dust cover (dust cover not included)


Specifications


Engine : Drive Method Direct-Drive


Motor : Brushless DC motor


Starting Torque : 1.5 kg-cm


Electronic braking System


Power Consumption : 14.5W


Dimensions 17-27/32' x 6-25/32' x 13-31/32'


Weight : 11.7 kg



Wow and Flutter : 0.01% WRMS, 0.025% WRMS (JIS C5521), ±0.035% peak (IEC 98A Weighted)


Rumble : -56dB (IEC 98A Unweighted), -78dB (IEC Weighted)


Effective Arm Length : 230mm


Arm Height Adjustment Range : 0-6mm


Overhang : 15mm


Effective Mass : 12g (without cartridge)


Offset Angle : 22°


Friction : Less than 7mg (lateral, vertical)


Tracking Error Angle Within 2° 32' (at the outer groove of 12' record)


Tracking Error Angle Within 0° 32' (at the inner groove of 12' record)


Stylus Pressure Adjustment Range : 0-4g


Headshell Weight : 7.5g
Do you like the Technics SL-1200 GLD ??
DJResource / Technics © 2020
Create your FREE ACCOUNT now !
Using an account on DJResource has a lot of advantages such as:
Adding Content, getting Notifications, Like content, Downloading and Uploading Images and much more.
Sign Up
Create your account to get involved with the Community