Submitted by
Lead

on
19-05-2008
23:16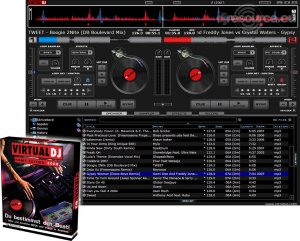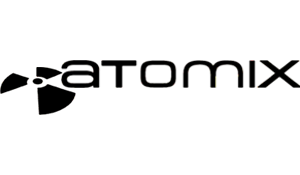 Model : VIRTUAL DJ
Brand : Atomix
Brand website : &nbspwww.virtualdj.com
Category : Software
Availability : 2000 - Today ?
Vote :
1 member likes this
14 votes for Favourite Software
OK we understand you don't like ads (so don't we) but,


Please consider making this website possible by disabling your Ad Blocker.


Or become a Gold Member, they don't see ads.

Product Information
With its breakthrough BeatLock engine, your songs will always stay in the beat, and you can work your mixes incredibly faster than any other DJ could.
Versions Virtual DJ

AtomixMP3 1.0 September 2000


AtomixMP3 2.0 November 2001


VirtualDJ 1.0 July 2003


VirtualDJ 2.0 April 2004


VirtualDJ 3.0 May 2005


VirtualDJ 4.0 August 2006


VirtualDJ 5.0 August 2007


VirtualDJ 6.0 May 2009


VirtualDJ 7.0 October 2010


VirtualDJ 8.0 May 2014
After the latest update there is no change in major version number anymore, updates all fall within version 8 (at least up to 2022).
LE Version : used to be a lite version with less features and less deck support. Supplied when VDJ was bundled with a piece of hardware.
The automatic seamless loop engine and the brand new synchronised sampler will let you perform astounding remixes live, with no preparation at all. The visual representation and the cues allow you to clearly see the song's structure, and never be surprised by a break anymore. The vinyl controls will let you scratch like on a real turntable, except that with the beatlock engine your scratches will never end out of the beat.
Add to that an infinite number of cue points you can save for each songs, a bunch of wonderful effects automatically beat-synchronised.
Add also several interfaces to suit everybody from the beginner to the professional DJ, the possibility to record your mixes to burn them on CDs, to broadcast on the Internet and have your own radio station, to save your CDs directly in MP3, to use a headphone to preview the songs or an external mixtable to perform in a club.
Lastly, enter the new era of DJs by mixing video clips (DVD, DivX, MPEG...) which you can send on a giant screen. Virtual DJ brings you all that, in the most easy-to-use way, and at the most affordable price.
Features

Twin independent zero-latency players with:
- play, pause, stop, cue, Volume & Gain control, Pitch control (-34 to +34%), 3 band equalizers w. kill


One-click beat matching and synchronisation (new FAME algorithm)


BeatLock engine: your songs will always stay in time


Automatic beat-matched crossfading


On-the-fly automatic BPM calculation


Automatic pitch matching


Automatic level matching


Automatic beat matching


Dynamic beat visualizer for easy 'drag'n'drop' beat-matching


Real scratch simulation


Virtual scratch: Scratch your mp3 with your bare hand


Automatic beat-aware LOOP function


Synchronised sampler with 12 instant slots


Master Tempo pitch algorithm


Automatic first beat and last beat detection


Automatic 4/4 phase detection


OSC network synchronisation


Infinite number of beatlocked desks (local multi-instance or network)


Infinite number of cue points saved per songs


Beat-aware effect plugins (included: beatgrid, vocal remover, filter, flanger, backspin, brake, etc...)


VST effects compatibility


Video mix with TV output (mix songs and/or video clips !)


Full karaoke support


Proprietary of FreeFrame video effects


Inifite number of video effect simultaneously


DJ-adapted video transition plugins


Song database engine with easy-to-use search feature


CoverFlow or text-only song browsing


Compatible with iTunes playlists


ID3 compatibility


Automatic 'filter' folders


Automatic Hot-Swap of external harddrives


Ready-to-burn file recording to burn your own mixed CDs


Broadcast on the Internet


CD to MP3 encoder


Optional 3D sound card, 2 sound cards or Y-splitter for real-time monitoring


ASIO soundcard compatibility


Fully customisable (skin engine and shortcut macro enngine)


External MIDI keyboard compatibility for shortcuts


Compatibility with most external controllers (like DMC2, DAC3, iCDX, TotalControl, BCD2000 etc...)


Optional automatic mixing: Virtual DJ recognizes the style of the music and adapt its mix
Do you like the Atomix VIRTUAL DJ ??
1 member likes this
DJResource / Atomix © 2022
There are 7 Comments

Dashboard
wrote
on
23-10-2008
@ 03:00
It is a really good software, it contains a great funcionality and a great tools for us the DJ's. And you can save your works or transmit it on global radio of Virtual DJ. 10/10 for atomix productions.

tom-j
wrote
on
11-01-2009
@ 16:14
i don't like the automix future:s! don't see the advantage! if you can't match the beats on your own, you shouldn't call yourself a DJ......................

DJArtixa
wrote
on
07-07-2009
@ 22:22
I have the normal Virtual DJ
But i gonna upgrade to Reloop Spin! for my cd players

SUBSOUNDS
wrote
on
09-07-2009
@ 04:57
HAS ANYONE GOT THIS WORKING WITH THE CDJ 400 YET?

122130052
wrote
on
11-07-2009
@ 17:30
i don't like the automix future:s! don't see the advantage! if you can't match the beats on your own, you shouldn't call yourself a DJ......................

( tom-j wrote on 11-01-2009 )

RomanLettl
wrote
on
20-07-2009
@ 07:24
Virtual Dj working excellently with CDJ 400 with midi. CDJ 400 working as external sound cart. Sound is better than from cd. It is clever.


BboyV
wrote
on
10-08-2009
@ 21:42
I have the virtual dj limited edition 5. It was included with my Hercules dj console Rmx.
I like it very much. It has lots of possibilities(sorry for my English) and beatmatching goes very easy.
The interface is also very simple.
+It's a great all-in-one system for the beginning dj, and maby it's even good enough for the pro(I can't know that 'cause I'm still learning
)-The software doesn't work very well under Vista, but I think that problem will go away if you update the software.Srry if you guys see this as a commercial message
I've just put it here to give a quick review of this version of VDJ
Create your FREE ACCOUNT now !
Some parts of this website require you to login. Using an account on DJResource has a lot of advantages such as:
Adding Content, getting Notifications, Like content, Downloading and Uploading Images and much more.
Sign Up
Create your account to get involved with the Community