Submitted by
Lead

on 10-04-2008 @ 00:43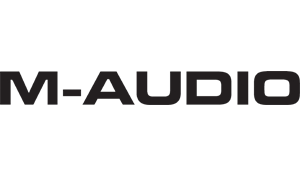 Vote :
2 votes for Favourite Controllers MIDI
Show Booths
8 times used in 8 DJ Booths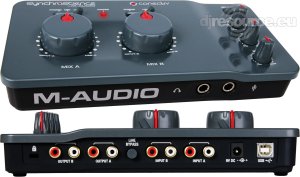 OK we understand you don't like ads (so don't we) but,


Please consider supporting us by disabling your Ad Blocker.


Or become a Gold Member, they don't see ads.
Torq Conectiv—including the revolutionary Torq DJ software and Conectiv bus-powered 4 x 4 USB audio interface—is the breakthrough hardware/software system designed for DJs who perform and produce tracks with a laptop. Torq Conectiv delivers high-fidelity audio, all the right kinds of I/O (including dual phono preamps), and the ability to cue, beat-match and mix digital files with ease. Use it as a completely digital solution or process your vinyl and CDs on the fly through the built-in effects. You can also create a hybrid digital/vinyl DJ rig with specially encoded Torq Control CDs and Torq Control Vinyl disks. Torq supports popular file formats such as MP3, WAV, WMA and AAC files and is configured to automatically work with Conectiv right out of the box. And unlike most digital DJ
systems, the Conectiv interface works with other third-party software as well.
4 x 4 USB 1.1 audio interface with 16-bit/48kHz fidelity
4 RCA inputs configurable for line-level or phono signals
4 RCA line outputs with +10dBV peak output level
2 mix knobs for blending between the audio input and computer output
¼" TRS headphone output with volume control
crossfadable cue source with headphone split function
¼" TS microphone input (dynamic mics only)
USB bus-powered
Core Audio and ASIO compatible
Pro Tools M-Powered compatible (version 7.3 or later)
Torq Conectiv instantly turns any compatible Mac or PC into a powerful DJ rig—no configuration issues or prep work. That's because M-Audio's SynchroScience Design Group created the included Torq software and Conectiv interface to work seamlessly together right from the start. Just plug in your Conectiv interface, fire up Torq, and get down to business.
Torq gives you everything you need to DJ in a single, easy-to-use workspace. Torq includes an integrated two-channel mixer with three-band EQs, level controls, headphone cueing and a crossfader, just like a traditional DJ setup. Then the power of digital DJing kicks in. The program has two virtual decks where you can load, cue and mix digital files—including MP3, AIFF, WAV, WMA and AAC—and it will even automatically beat-match the files with the push of a button. Torq also organizes all of your digital files into an easily searchable database, letting you pull up the perfect track or change up your set in an instant. You can even access your entire iTunes library through Torq, so you can truly have all of your music at your fingertips.
The Conectiv USB interface delivers world-class M-Audio technology, outfitting your digital DJ rig with two pairs of RCA stereo inputs and outputs, microphone input and phono preamps. Two large knobs allow you to seamlessly mix between the incoming audio from a turntable or CD player and the output of a connected Mac or PC. Conectiv also includes standard DJ cueing capabilities, so you can listen to any track in your headphones before sending it out to the house system. And with a maximum output level of +10dBV, Conectiv gives you enough volume to go toe-to-toe with any DJ hardware on the market.
While Torq and Conectiv are designed to work seamlessly together, Conectiv is also compatible with any Mac or PC software using CoreAudio and ASIO drivers—delivering low-latency performance as a recording interface for DAWs like Ableton Live, Logic, Cubase, Digital Performer and more. Of course, it's also compatible with Pro Tools M-Powered 7.3 or later as your entrance into the world of industry-standard recording.
Torq supports the vast world of third-party VST effects plug-ins and allows you to create recallable snapshots of your favorite EQ, effect and mixer settings. You even get 10 exciting built-in effects right out of the box. Beyond using these effects on your digital files, you can use Torq Conectiv to turn a laptop into the most versatile DJ effects unit ever conceived for your vinyl and CDs. Imagine the possibilities of stacking multiple distortion, EQ, reverb, chorus or bit reduction effects and using the knobs on Conectiv to blend the dry and processed signals.
Do you like the M-Audio TORQ CONECTIVE ??
DJResource / M-Audio © 2020
Create your FREE ACCOUNT now !
Using an account on DJResource has a lot of advantages such as:
Adding Content, getting Notifications, Like content, Downloading and Uploading Images and much more.
Sign Up
Create your account to get involved with the Community