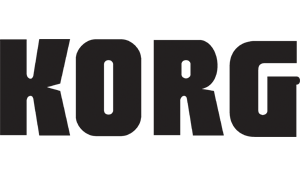 Vote :
1 member likes this
Nobody votes this as Favourite yet.
Equipment not yet in use by any of our members
OK we understand you don't like ads (so don't we) but,


Please consider supporting us by disabling your Ad Blocker.


Or become a Gold Member, they don't see ads.
The new KONTROL49 combines intuitive design, great feel, familiar hardware and detailed displays into the most comprehensive controller for all your MIDI needs. Equipped with 40 assignable control elements – including the new Vector Joystick – the KONTROL49 provide new musical dexterity when working with soft-synths, MIDI modules, or any digital audio workstation.


Key Concept
Few controller keyboards can boast the high level of hardware integrity found in the KONTROL49. The 49 keys are not only full-sized; they feature the same great touch and feel proven in Korg's professional workstation instruments. Eight velocity curves let you tailor the response to your own playing, or to a specific application. Octave shift buttons provide full access to the entire 128 note range.


Kontrol Cornucopia
More than just keys are needed to capture a virtuoso performance. Above the keys, the pitch and mod wheels offer performance control that is comfortable and familiar. The newly designed Vector Joystick offers simultaneous control of two separate parameters, and is ideally matched to the Vector control of the Korg Legacy Collection's WAVESTATION virtual instrument. A pair of assignable switches can toggle two independent functions, or provide incremental up and down control to a single parameter. You can connect an assignable footswitch and footpedal (both optional) to the back panel to provide elements of "hands-free" performance.

An uncompromising control surface for working with soft-synths and audio/MIDI programs, the main panel of the KONTROL49 features eight assignable sliders and eight assignable rotary encoders. Each slider/encoder pair shares a backlit LCD to display their current functions. These eight "scribble strip" displays provide instant feedback and three level color-coding keeps controllers grouped together visually. For example, you can set the encoder functions to appear on a red LCD background, switching to green to indicate slider functions. In addition, you can create your own names for any function – or choose from a list of common parameter names. Simply touching a controller will cause the display to switch to its current value. Even the main encoder can be used as a MIDI controller for selecting sounds, tempo control and more


Performance Pads
Moving beyond tradition keyboard control, the KONTROL49 is distinguished by the addition of sixteen illuminated and velocity sensitive trigger pads. These pads can perform any MIDI function from triggering loops and samples, selecting sounds, toggling or switching parameters, sending MIDI messages, to acting as transport controls for your computer-based sequencer. The pads can also be used to select and change "scenes". Each of the 12 internal scenes reconfigures all of the controllers with a single touch, so you can quickly switch the KONTROL49 to work with multiple programs or go from tweaking a soft synth to mixing your music. Best of all, each scene can be customized to suit your own needs. While you can edit scenes from the front panel, you can easily create, adjust, manage and save dozens of your own custom scenes and scene "sets" using the free Editor/Librarian software (Mac/PC) that comes with the KONTROL49. And of course, we provide ready-made scenes for the most popular music software titles. No other controller offers this unique combination of keys, pads, encoders, sliders and multiple displays.


MIDI …and more
In addition to a MIDI input and a pair of MIDI outputs, the back panel features a USB port, allowing direct connection to your computer. This arrangement enables the KONTROL49 to function as a USB/MIDI interface. While an AC adaptor is included, bus-power via the USB connector is also supported. The KONTROL49 also operates in the Korg Native Mode, allowing software to directly access, name and map parameters to the various control surface elements - automatically. In fact, both the Korg Legacy Collection and Propellerhead's Reason 3.0 already supports this Native Mode, which sets a new standard in ease-of-use and intuitive operation for a keyboard controller.


Valuable Demo Software
So that you can instantly enjoy the KONTROL49, it comes with a free CD-ROM stuffed with demo versions of some of the hottest software titles around, including the Korg Legacy Collection – a suite of synths and effects which includes the coveted MS-20, Polysix, and WAVESTATION synthesizers, as well as the amazing Legacy Cell. In addition, you'll enjoy some realistic modeled electric piano sounds from Lounge Lizard EP-2 by Applied Acoustic Systems. Sample Tank 2 Korg Edition offers a great library of sample-based instruments. You can add exciting vocoder effects to your music with Native Instruments VOKATOR. Finally, a demo version of Reason 2.5 from Propellerhead lets you experience one of the most acclaimed software workstations available.
Specifications

Keyboard Controllers
- 49-full size keys with 8 velocity curves
- Rotary Encoder x 8, main encoder
- Slider x 8
- Pad x 16 (velocity sensitive)
- Vector Joystick (independent X and Y assignments)
- PITCH Wheel (independent Up and Down assignments)
- MOD Wheel
- Switch x 2



Main Display: 8 characters (8x5 dot) three-color backlit LCD module


Sub Display: 8 characters (8x5 dot) three-color backlit LCD module


MIDI Clock/Tempo LED


Memory: Preset (user) Memory x 12


MIDI: IN, OUT, OUT


Power: USB bus power (in USB connection) or DC9V (AC adapter)


Power consumption USB bus power: approx. 350mA (max. 450mA)


Power consumption AC adapter: approx. 450mA (max. 500mA)


Dimensions: 730 (W) x 319 (D) x 86 (H)mm


Weight: 4.9kg
Do you like the Korg KONTROL 49 ??
1 member likes this
DJResource / Korg © 2020
Create your FREE ACCOUNT now !
Using an account on DJResource has a lot of advantages such as:
Adding Content, getting Notifications, Like content, Downloading and Uploading Images and much more.
Sign Up
Create your account to get involved with the Community