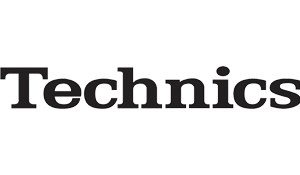 Vote :
1 votes for Favourite Player Tabletop
Show Booths
10 times used in 8 DJ Booths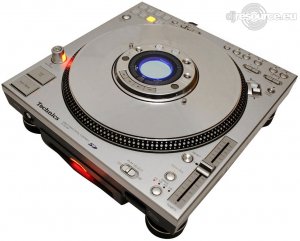 OK we understand you don't like ads (so don't we) but,


Please consider supporting us by disabling your Ad Blocker.


Or become a Gold Member, they don't see ads.
There was a lot of talk about this the Technics SL-DZ1200 lately and now it has been officialy released news, the SL-DZ1200 should be in stores from summer 2004 (June). The dutch press-launch was friday 19 March 2004 and the following day the DJ's-launch was held at the Dutch DJ School.

Technics phylosophy while desiging this product was to create the Digital Turntable. The outer designs uses much of the desing from their legendary turntable : SL-1200 MK2. The feet, body and chassis seem to be made from the same materials and also the feel is the same. The platter is slightly smaller than that from it's big brother : 10'.

The turntable simultation goes very far, with Vinyl Simulation you can regenerate the analogue clicks as a sound effect. Also when you spin backward over the Cue Piont the players stops it's engine, like your needle jumps of at the beginning of the record. I personaly think this is something over the top and with the sample it was not possible to turn it off. But with this product Technics introduces a very solid machine for DJ's to use at home or in the clubs.

The Technics SL-DZ1200, the world's first Direct-Drive Digital Turntable, looks—and more importantly feels—like spinning wax on a classic 1200. The distinctive slip surface on the 10' platter lets you spin, scratch, break, and otherwise work a track in a number of formats, including CD, MP3 and AAC. Along with its realistic vinyl feel and classic direct drive, the SL-DZ1200 also lets you store, playback, scratch and loop sampled media from a removable SD memory card. About the size of a postage stamp, these cards store all your favorite samples, songs—even whole albums. And although they won't ever be able to replace vinyl, they're a whole heck of a lot easier to carry around than a crate of records.
Features
Classic Technics Direct-Drive Motor
The Technics Direct-Drive system, which incorporates the platter as an actual component of the motor, was introduced with the SP-10 in 1969 as a way to eliminate the drag, inevitable breakage and slow start-up speeds associated with belt-driven players. With the reliable rotation, instant response and long life you have come to expect from Technics analog models, the SL-DZ1200 boasts the same quartz crystal controlled Direct-Drive that has been the choice of professional DJs for over thirty years.


Traditional Vinyl Characteristics
It's easy to adjust to the SL-DZ1200. With adjustable break and start-up speeds, a 10' platter, vinyl simulation effects and slip surface combined with its familiar look & feel, the SL-DZ1200 sounds and responds just like your analog decks.


Cue/Cue Bank/Cue/Pads
The SL-DZ1200 lets you find a cue point, save it and return to it at the touch of a button. Four self-illuminating cue pads allow you to set, save and seamlessly cue from exactly the point of your choice. It can memorize 50 sets (more if stored on an SD card) of 10 cue points as individual 'albums.' Each 'album' also stores your settings for the four cue pads, loop points, auto cue condition and effects. As soon as your SD memory card or disc is loaded, your pre-saved settings are instantly available.


Sample Pads/Sample Looping
Sample pads allow for editing, overlapping and playing back multiple samples. By sampling musical phrases, using the editing function to set the In and Out points, looping and mixing various samples, you can play the SL-DZ1200 like an instrument and use it to create original compositions.


SD Memory Card
The SD memory card is a removable, reusable device about the size of a postage stamp, and is capable of holding hours of media. Using the SZ-CB8 SD Audio Recording Kit1, you can store your samples, scratches, breaks—even whole albums—and play an entire set using just a couple SD memory cards.


Easy To Read Central Display
The big, easy to read central display lets you know your exact BPM, elapsed time, and remaining time, as well as other track and play data. Adjust the display angle for easy reading in traditional or battle style play.


Vibration Resistant Design
A heavy, die cast aluminum body, rugged CD mechanism and double spring insulator feet provide exceptional vibration resistance.


Pitch Lock
Change the tempo of a track without affecting its pitch throughout the DZ-1200's entire (±8-±50) pitch range.


Forward-Reverse
Switch from forward to backwards play, and then back again without missing a beat. And you can adjust the precision to suit your needs--use the 'Instant Change' button to make the switch instant, or flip it off to drag, stop and spin-up the track.


Free Wheel
Not available on jog dial CD decks, this feature gives you the ability to free wheel or coast like on an analog deck with the push of a button.


---
Read more in our DJ-Topic about Technics SL-DZ1200
---
Do you like the Technics SL-DZ1200 ??
DJResource / Technics © 2020
Create your FREE ACCOUNT now !
Using an account on DJResource has a lot of advantages such as:
Adding Content, getting Notifications, Like content, Downloading and Uploading Images and much more.
Sign Up
Create your account to get involved with the Community