Submitted by
Lead

on 31-03-2008 @ 01:19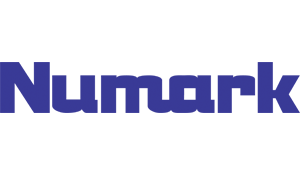 Vote :
Nobody votes this as Favourite yet.
Equipment not yet in use by any of our members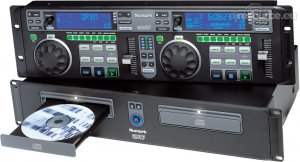 OK we understand you don't like ads (so don't we) but,


Please consider supporting us by disabling your Ad Blocker.


Or become a Gold Member, they don't see ads.
he CDN90 is Numark's most advanced dual CD player ever. Starting with a control module encased in a super-rigid aluminum extrusion, the CDN90 delivers bombproof construction for mobile professionals, studio and club installations, and any other application that calls for "The Best." The CDN90 builds on our renowned line of dual CD players by integrating real time scratching, multiple simultaneous effects, MIDI in/out for unprecedented creativity and control, user updateable firmware, and digital output. But the real beauty of the CDN90 is the way it performs intuitively, right out of the box.
Real time scratching
Built-in Beatkeeper™ with auto-mixing and synchronization
Multiple DSP effects with direct access including reverse
±6, 12, 25 and 100% pitch control
±100% KEY LOCK with key control
Pitch control range: ±6, 12, 25, 100% slider
Pitch bend: ±50% rotary and buttons ± 16%
2 complete seamless loops with 3 hot stutter starts
High speed rotary track access with sequence programming
Adjustable startup and braking speeds
S/PDIF coax digital outputs
MIDI in/out
CDR compatible
Saves up to 3,000 cue points in memory, transferable to compatible units
Fader/remote start and relay
48 seconds of buffer memory for Anti-Shock™
Transport bay illumination light, all-rubber buttons
User-upgradeable; sleep mode to extend laser life
Disc Type: Standard Compact discs (12 cm & 8 cm)
Quantization: 1 bit linear/Channel, 3 Beam Laser
Oversampling rate: 8 Times
Sampling Frequency: 88.2 kHz
Frequency response: 20 Hz to 20 kHz
T.H.D. + NOISE: Less Than 0.005%
S/N ratio (IHF-A): > 96 dB
Dynamic range: > 94 dB
Output level: 1.3 Volts R.M.S.
Start Time: within 0.006 seconds
Digital Output: Type 2, form 1, S/PDIF (Sony/Phillips Digital Interface Format)
Dimensions (mm):
-- Controller: 482 X 132 X 42
-- Main Unit: 482 X 88.5 X 257
Weight:
-- Controller: 2.3 Kg
-- Main Unit 4.9 Kg
Power Supply: 100/240V AC, 50/60Hz
Power Consumption: 38W
Do you like the Numark CDN 90 ??
DJResource / Numark © 2020
Create your FREE ACCOUNT now !
Using an account on DJResource has a lot of advantages such as:
Adding Content, getting Notifications, Like content, Downloading and Uploading Images and much more.
Sign Up
Create your account to get involved with the Community