Submitted by
Lead

on 30-03-2008 @ 12:53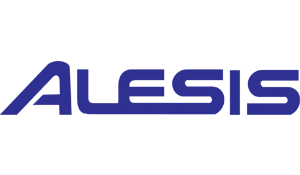 Vote :
2 votes for Favourite Effector
Show Booths
6 times used in 6 DJ Booths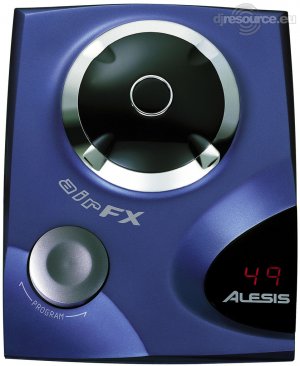 OK we understand you don't like ads (so don't we) but,


Please consider supporting us by disabling your Ad Blocker.


Or become a Gold Member, they don't see ads.
The Alesis AirFX is the first product from Alesis to incorporate patent-pending Axyz (pronounced ax-is) technology. Developed by co-founder and CEO of Alesis, Keith Barr, Axyz technology consists of an infrared beam that can be manipulated in three dimensions, along the X, Y, and Z axis. Using triangulation, up to 5 different parameters can be controlled in each preset program.
Designed to draw more people into the world of making music, airFX is easy to operate because 'playing' it is largely based on human intuition. According to Barr, "The exciting thing about airFX is that anyone can play it - from the avid music buff who has never touched or played an instrument to the club DJ who's looking for a new sound to set him apart.
Virtually anyone who wants to be part of the musical process now has the power to make music themselves and they'll find out how truly fun it is. Kids can simply hook it up to a stereo in their bedrooms, wave their hands and they've made new music. airFX makes the process seem almost magical."
airFX eliminates the learning curve associated with playing a traditional instrument or learning a piece of audio gear and provides immediate gratification. The simple interface consists of a single knob, which is used to select, engage, by-pass, freeze, and release a given effect, and an LCD that indicates the current program. 'Playing' airFX involves pressing the knob to engage the effect and then moving a hand through the invisible infrared sphere to create sounds or to alter the incoming audio signal.
The 50 preset programs include effects like panning, flanging, pitch shifting, and resonance filtering. airFX offers a host of other esoteric digital signal processing effects that include programs like Vinylizer(tm) a scratchy vinyl simulator, and a scratching effect that emulates the sound of 'rocking' a vinyl record as it plays on a turn-table. airFX also features real Sub-harmonic synthesis (which creates low frequency harmonics for very low bass sounds), vocoding, synthesizer, and percussion/effect sounds. airFX program names include: Haunted Landscape, Gender Bender, Decimator, SunSpot, Tokyo Phase, Percolator, Overdrive, Psychofase, Ghost Flange, Phasors on Stun, Pitch Transporter, Snake Bite, and Bow Wow.
One of the first Alesis products to feature the company's new industrial design, the unit also features stereo RCA inputs and outputs, a frequency range of 20Hz-20kHz, 24-bit converters, and ships with a 9-volt DC external power supply. Alesis Corporation manufactures a full line of professional audio and musical instrument products capitalizing on its strengths in digital, analog, vacuum tube, and transducer technologies.
Pitch Out
Lord of the Flies
Vinylizer
Percolator
Frankenstein's Lab
Overdrive
Kenneth's Frequency
Horror Show
Decimator
SunSpot
Telephone
Big Bottom
Snake Bite
Bow Wow
Smoke
AutoWah
Formented
Orlyfilter
Streetsweeper
Killswitch
Tokyo Phase
Phasors on Stun
Liquid Metal
Spin Cycle
Psychofaze
AutoFaze
Ghost Flange
Satellite
Fazed Out
Forever Flange
Strobe Gate
Nervous
Psychic Pan
Kung-Fu Panner
Stop it!
Freq It!
Pitch Transporter
Gender Bender
Waterbed
Spin the Bottle
Centrifuge
Bottom Feeder
Skratch!
Haunted Landscape
Headhunter
Beatbox
Slap Synth
Jungle Rip
War!
Sci-Fi Theatre
(effects are numbered from 0 to 49, so subtract 1 for correct setting)
In- and Outputs: Stereo RCA in and out
Nominal Input Voltage: -10dBu
Max Input Voltage: 11.96dBu (4.34Vpp)
Dynamic Range: 102.8 dB (A-weighted)
Signal to Noise Ratio: -102.4dB (A-weighted)
THD+N: 0.0065%
Frequency Response: 20-20000Hz +0/-2.0 dB
Sampling Frequency: 44.1KHz
Converter Resolution: 24-bit (ADC and DAC)
Processor Resolution: 28-bit
Do you like the Alesis AIRFX ??
DJResource / Alesis © 2020
There are 1 Comments

maDJam
wrote on
31-08-2010
@ 16:37
David Guetta has been RECENTLY using this at his gigs- despite being almost 10 years old, we all used it a few times and never again... but he likes it cause it's an on-stage 'toy'

Create your FREE ACCOUNT now !
Using an account on DJResource has a lot of advantages such as:
Adding Content, getting Notifications, Like content, Downloading and Uploading Images and much more.
Sign Up
Create your account to get involved with the Community