How to see in which playlists a track is used
'I would like to check the info for a certain track, I would like to see in which playlists a specific track is used. The track and the playlists are in my Rekordbox allready.'
Click the small indicators on the right side of the mentioning of the amount of tracks in your Rekordbox.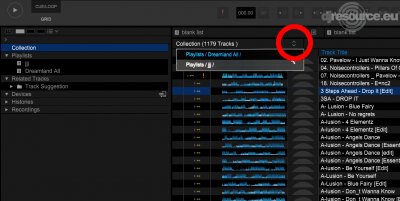 Rekordbox keeps track of a lot of stuff, one of these things is the playlists a track is used in. This function was introduced in Rekordbox 3 allready but seems to be very hard to find as this is a question I get more often (Like Bartjens).
In Rekordbox click your Collection
Select the track you want to check
Hit the little arrow icons next to the word Collection
A fly over will open showing you all tracks and history playlists where that specific track is used.