DJResource Webshop
Stereo 2xRCA - 2xRCA 0.9m Proel Die Hard DH640LU09
Purchase this Product

€ 10.95
---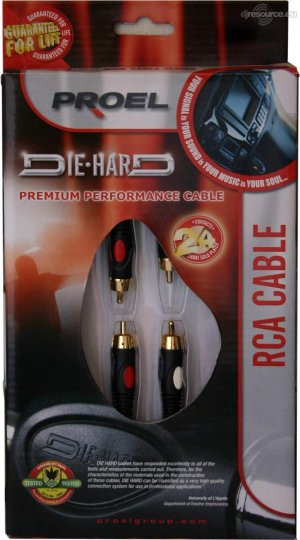 Short stereo connection cable with 2xRCA (Cinch) connectors on both ends. The length of the cable is aproximatly 0,9 meters.
Through out the years we've been looking around and searching for the best cables for a good price. The Proel cables offer you just that. Top quality connectors and double shielded cable for a reasonable price.
Die Hard cables are top quality cables, made in Italy. This is Proel's top-line cables where no compromises are done to offer you the best cables and connections as possible.
General purposes

Connect cd player to mixer in booth or installation.

Standard length cable.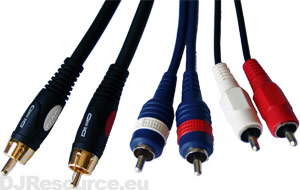 When comparing the Die Hard cables with other standard RCA cables there is a big difference. The Die Hard cables are much larger and thicker.
The connector has only few simularities with other cables in the same price range but it's better on all points.
Double Shielded Cable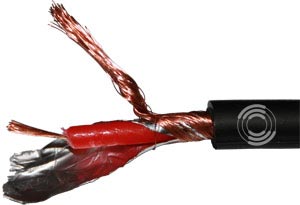 The twin cable has a
diameter of 2x Ø 6mm
so it's diameter is larger than an ordinary cable.
The Die Hard cables are very strong. The signal wire has a rigid Ø 3mm insulation.
This insulation is first shielded by an aluminum foil, surrounding this is a secondary shield by a red copper spiral.
These two shields offer maximum protection for distortion and is perfect for installation or on-the-road purposes.
Smart RCA Connectors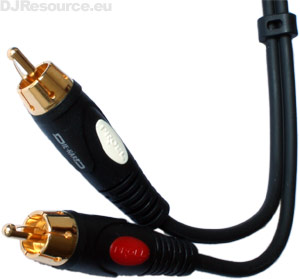 All connectors have heavy
gold plated surfaces
. Gold is the metal with the best conductive properties and is the least sensitive for corrosion.
The
center pin
is ensured to make
contact due to a spring
that applies pressure to the pin when inserted. Die Hard cables are the only cables with such system.
The
ground contact are actually 6 individual contact points
. When a normal connector might get worn out, these contacts can easily be bend a bit to optimize contact.
---
Available Sizes : UNI
Purchase this Product

€ 10.95