DJResource Webshop
Mini Jack - 2xRCA 3m Proel Die Hard DH520LU3
Purchase this Product

€ 10.95
---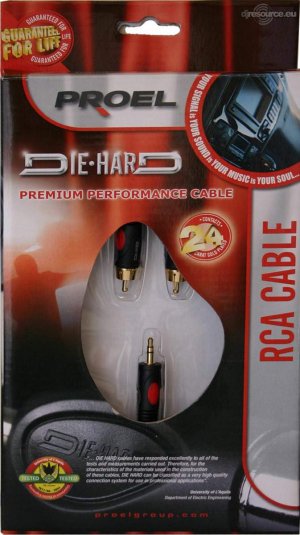 Solid converter cable from mini jack (3.5mm) on one side to 2x RCA Cinch connectors on the other side. The length of the cable is aproximatly 3 meters.
DJResource selected cables
Through out the years we've been looking around and searching for the best cables for a good price. The Proel cables offer you just that. Top quality connectors and double shielded cable for a reasonable price.
Die Hard cables are top quality cables, made in Italy. This is Proel's top-line cables where no compromises are done to offer you the best cables and connections as possible.
General purpose Cable

Connect a mixer or cd player to the sound card of your computer (
Read More
)

Connect the output of a mobile MP3 player to you mixer.

Make audio connections to your laptop.
Double Shielded Cable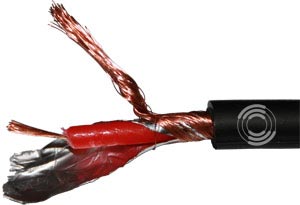 The twin cable has a
diameter of 2x Ø 4mm
so it's diameter is larger than an ordinary cable.
The Die Hard cables are very strong. The signal wire has a rigid Ø 3mm insulation.
This insulation is first shielded by an aluminum foil, surrounding this is a secondary shield by a red copper spiral.
These two shields offer maximum protection for distortion and is perfect for installation or on-the-road purposes.
Solid 3.5mm Mini-Jack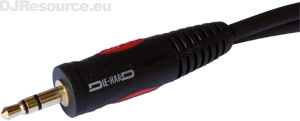 The mini-jack is gold plated to optimize contact to the socket in which it is inserted.
The houzing of the mini-jack connector has a
diameter of Ø 12mm
, is solid and has a good grip.
Smart RCA Connectors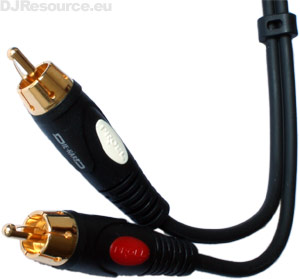 All connectors have heavy
gold plated surfaces
. Gold is the metal with the best conductive properties and is the least sensitive for corrosion.
The
center pin
is ensured to make
contact due to a spring
that applies pressure to the pin when inserted. Die Hard cables are the only cables with such system.
The
ground contact are actually 6 individual contact points
. When a normal connector might get worn out, these contacts can easily be bend a bit to optimize contact.
---
Available Sizes : UNI
Purchase this Product

€ 10.95