Submitted by
Lead

on
24-01-2012
@
20:43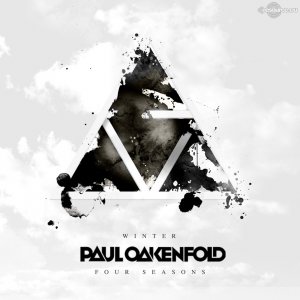 De Britse DJ en producer Paul Oakenfold heeft een nieuwe tour en album concept aangekondigd. Ieder kwartaal zal hij een nieuwe seizoenscompilatie van zijn 'The Four Seasons' serie uitbrengen. Hij trapt de serie af met 'Winter', die 17 februari zal worden uitgebracht.
Met een live show die bijna de gehele wereld over zal gaan (uitgezonderd Noord- en Zuid-Amerika), staat de driemaal Grammy genomineerde dance muziek pionier klaar om 2012 af te trappen met een bijzondere tour, een visueel spektakel en album concept.
Alle shows van zijn 'Four Seasons' tour zullen een innovatieve visual show bevatten, gemaakt door Rebel Overlay. Gecombineerd met het geluid van Paul's Perfecto Fluoro label en Full on Fluoro radioshow, beloven de live shows een unieke clubervaring te worden.
Naast de 'Winter' live shows in januari, februari en maart, zal de 'Winter' compilatie een selectie van de beste Perfecto Fluoro producties bevatten, evenals de muzikale hoogtepunten van Paul's optredens tijdens de tour.
Op 8 februari aanstaande, zal Paul Oakenfold beschikbaar zijn voor interviews tijdens de special 'Paul Oakenfold presenteert The Four Seasons' persdag in het Armada Music kantoor te Amsterdam.
Album Releases
Paul Oakenfold – Winter (
Digitale compilatie – release 17 februari 2012)
Paul Oakenfold – Spring  (
Digitale compilatie – release 18 mei 2012)
Paul Oakenfold – Summer (
Digitale compilatie – release 20 juli 2012)
Paul Oakenfold – Autumn (D
igitale compilatie en limited edition Four Seasons CD / DVD Box Set – release 23 november 2012.)
Tour Data
12.01.12 – TAO, Las Vegas (USA)
27.01.12 – Gallery, Ministry of Sound, London (UK)
28.01.12 – Gatecrasher, Birmingham (UK)
02.02.12 – Trilogy, Dubai (UAE)
04.02.12 – Goodgreef, Tall Trees, Yarm (UK)
10.02.12 – Lektrik, Dublin (IE)
11.02.12 – Trance Setting, Einhoven (NL)
16.02.12 – Sutra, Costa Mesa (USA)
18.02.12 – Gryphon, Hollywood, Florida (USA)
19.02.12 – Club Ampersand, New Orleans (USA)
26.02.12 – Avalon, Hollywood (USA)
02.03.12 – TBC (Europe)
03.03.12 – Cream, Nation Liverpool (UK)
09.03.12 – details TBC (Europe)
10.03.12 - Lush, Kelly's Port Rush (N. Ireland)
16.03.12 – Rendezvous, Buffalo, New York (USA)
17.03.12 – The Mid, Chicago (USA)
20.03.12 – National Hotel, Miami (USA)
22.03.12 – Amnesia, Miami Beach (USA)
23.03.12 – APA, Club50 Viceroy Hotel, Miami (USA)
24.03.12 – Opera, Atlanta (USA)
25.03.12 – Hyde, Puerto Vallarta (Mexico)
30.03.12 – Elektricity, Pontiac (USA)
31.03.12 – Marquee, Las Vegas (USA)
You can read more here :
www.pauloakenfold.com
News can be submitted by our members, DJResource can not be held responsible for the content.
Showing 1 Comments

Dennis1981
wrote on 26-01-2012 @ 19:44
Heej, ander nieuws dan nieuws over gear...