Roger Sanchez : Release Yourself 10
Submitted by
Lead

on
26-11-2010
@
15:23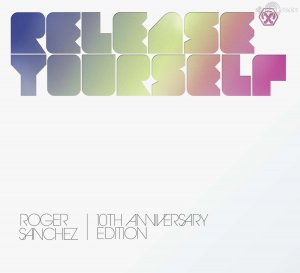 It really is true.......Time flies when you're havin' fun!. It all started ten years ago at KU, known today as Privelege. Since then the S-Man held various residencies on Ibiza at El Divino, Pacha and for the last two years at Amnesia. Release Yourself started out as a club night, but has grown in a huge brand with an international radio show, podcast, merchandise and many residencies across the globe. 
Ten years gone so fast, but luckily many more still to come! In celebration of his ten years on the white isle, Roger decided to treat house music lovers all over the world on a special anniversary edition of the highly acclaimed Release Yourself series, holding nothing but phat, upfront and no less than 5 exclusive tracks by: Rene Amesz, Roger Sanchez, Baggi Begovic, Filip Le Frick and Erich Ensastigue. A lot of things have changed over the past ten years, however the S-Man will always be there to RELEASE YOURSELF!
Roger Sanchez
says: '
10 years of Release Yourself has made me fall in love with House Music even deeper. The 10th Anniversary is a reflection of my continuing love affair with what i call house music and its explosive effect on my dance floor. ENJOY!
'
Release is set for 9th November 2010
You can read more here :
Stealth Records
News can be submitted by our members, DJResource can not be held responsible for the content.
Showing 2 Comments

DJSHAK3S
wrote on 26-11-2010 @ 17:20
yee heb hem net gekocht :D

Lucalicious
wrote on 28-11-2010 @ 12:08
ai, die wil ik wel hebben :D