Serato Scratch 2.0 Released!
Submitted by
BennoRevelli

on
16-04-2010
@
15:50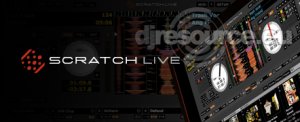 Serato heeft gisteren versie 2.0 Gereleased van hun Serato Scratch Live 2.0
De software is sterk verbeterd op de volgende punten :
Support voor drie decks in combinatie met de Rane SL 3 Drie Geschakelde DJ FX's per deck met macro control voor live performance Nieuwe Display layouts. Verbeterde Album Art browsing voor snelle identificatie van je muzuiek 'Smart Crates' Die automatisch zoekwoorden invult vanuit je muziekbibliotheek'Serato Playlists' Share je playlist online na een gigNieuwe File Management opties  die het mogelijk maken Crates en/of tracks simpel en snel te kunnen kopieren naar een externe schijf.
You can read more here :
Serato Website
News can be submitted by our members, DJResource can not be held responsible for the content.
Showing 8 Comments

Xurion
wrote on 17-04-2010 @ 00:33
De verbeterde bibliotheek is mijn favorite optie! Een mooie nieuwe versie van Serato.

Lead
wrote on 29-04-2010 @ 19:12
yep... dat doet hij

Woudtje
wrote on 29-04-2010 @ 19:19
Nee dat doet hij nog niet!!! Pas bij 2.1 gaat de cdj het via HID doen.

Tekhead
wrote on 28-05-2010 @ 02:13
wat is HID ?

Tekhead
wrote on 28-05-2010 @ 02:14
wat is HID ? liep iets mis, sorry dubbelpost


Tekhead
wrote on 29-05-2010 @ 01:27
ach zo, en thanx Woudtje