Submitted by
Berbo

on
31-07-2008
@ 13:42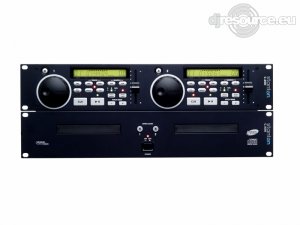 Brand :
&nbsp
Stanton

Model :
&nbsp
C.500

Category :
&nbsp
CD Players (Twin)

Website :
&nbsp
www.stantondj.com
Only our members can see Gear details
The C.500 is Stanton's most affordable dual CD player—perfect for mobile and club DJs, bars, restaurants and musicians looking for a simple, easy-to-use rackmount system. With dual jogwheel controllers, cueing and mixing tracks is completely straightforward, while Fader Start capability makes controlling track playback as simple as moving the crossfader on compatible DJ mixers.
Features

Easy jogwheel control over pitch bend/frame search

Scan tracks quickly with +10 Track skip search

Versatile pitch adjustment with +/- 4, 8 or 16% control

Auto Cue function cues track to start of music

Fader Start function and Relay Play capability

S/PDIF digital output

Weight 18 lbs.