RP-DJ1210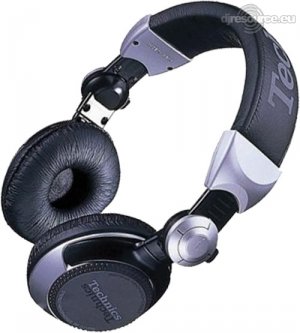 Brand :
&nbsp
Technics

Model :
&nbsp
RP-DJ1210

Category :
&nbsp
Headphones

Website :
&nbsp
www2.panasonic.com
Only our members can see Gear details
The RP-DJ1210 is designed to fit the needs of the professional DJ, providing excellent sound quality and incredible bass in both standard and one-sided monitoring modes. Rugged design. Swiveling ear pieces- Adjustable in 4 directions. Silver finish, singular coiled cord, and improved output. Excellent sound quality. Includes leather carrying pouch.
Specifications

Driver units: 41mm (1 5/8in.) diameter

Frequency response: 5Hz - 30kHz

Dimensions (H x W x D) 10.2" x 11.0" x 22.4"

Weight 4.5 lbs
2 User experiences and Reviews
Estacy

wrote on
07-12-2009
at
21:51
FF voor de duidelijkheid: al heeft ie geen 51mm drivers, hij haalt wel 109dB!!
Craven
wrote on
12-01-2011
at
08:09
Ik heb deze nu een maand en moet zeggen een waardige opvolger van mijn inmiddels bejaarde pioneer se-450.
Super geluid en voelt stevig aan.  Het enige waar ik aan moest wennen was het feit dat deze hp op mijn oren zit in plaats van over