Cortex HDTT 5000


19/39
Cortex HDTT 5000
Submitted by
Lead

on
11-09-2006
@ 00:29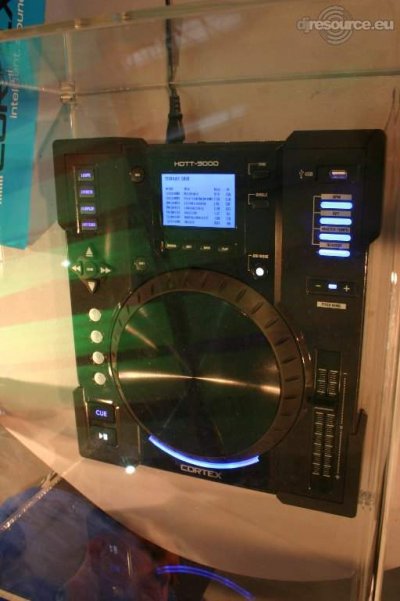 11 Comments for this Image
_ruud_

wrote on 15-09-2006 at 15:05
deze heeft ook wel iets weg van de denon s3500 allleen kleuren zijn wat anders
PatrickBeuken

wrote on 11-09-2006 at 00:32
Dat ziet er mooi uit

Hiervan zou ik graag eens een revieuw willen zien.
Rubenn

wrote on 11-09-2006 at 22:09
wauw, ziet er zeker weten mooi uit!

Rush

wrote on 19-10-2006 at 21:16
heeft deze ook effecten?
teddyaakre

wrote on 21-10-2006 at 03:31
damn that looks nice!
Luxx

wrote on 14-06-2007 at 13:45
ziet er wel high tech uit maar echt weer zown pioneer rip-off
bass-traxx

wrote on 25-07-2007 at 11:47
ik denk dat dit ding geen cd's kan afspelen maar het is eerder een tabletop controller voor elk soort usb opslagsysteem
of ben ik mis

RenéKuppens

wrote on 29-07-2007 at 11:41
Er kunnen ook CD's in
Aemilius

wrote on 05-10-2007 at 12:42
Ziet er idd beetje high-tech uit maar vind het wel een mooi apparaat
Foxxer

wrote on 10-11-2007 at 12:36
gruwlijk hou wel van zo'n uiterlijk
MissSalem

wrote on 13-01-2008 at 14:44
Love the LED's...