Gemini White Line


36/39
Gemini White Line
Submitted by
Lead

on
11-09-2006
@ 00:01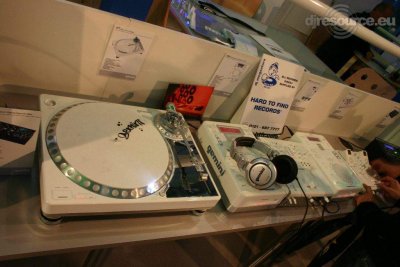 9 Comments for this Image
PatrickBeuken

wrote on 18-09-2006 at 20:54
Ach, voor thuis is het wel grappig, zo'n design gear... Maar dit is niks voor mij. On the road heb ik degelijke apparatuur nodig... wit wordt overigens ook te snel vies bij on the road gebruik.

Camino

wrote on 14-09-2006 at 01:37
Ik vind het er vooral erg goedkoop uitzien allemaal

PatrickBeuken

wrote on 11-09-2006 at 00:05
Wit, hip, leuk voor de beginners die mee willen doen aan de wit-hype.

Rush

wrote on 19-10-2006 at 21:20
dit vind ik meer voor dj-ladies...
Jer

wrote on 19-11-2006 at 20:59
lelijk
djpeckman

wrote on 10-01-2007 at 19:39
Die cd spelers vind ik nog het ergst er uitzien met dat rode display.

bass-traxx

wrote on 25-07-2007 at 11:51
ik vind de TT wel mooi maar de rest is idd vrij lelijk :p

Aemilius

wrote on 26-10-2007 at 12:28
leuk voor in de sneeuw
Adrien1989

wrote on 29-11-2007 at 16:14
beetje homo achtig