Artist Name : Raindance Rob
Artist Name
Raindance Rob

Real Name
Rob Walker
Born on
05-01-1984
(29 years old)
DJing since
Location
Sheffield
Country
United Kingdom

Votes received
No votes yet
Website
Playing Genres
Club
Dance
Early Hardcore
Hardcore
House
Nederlands
Oldschool/Classics
Techno


Future Gigs
No items yet...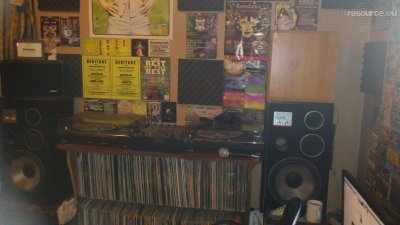 my love affair with music started in 94 & i started DJing in 98. at first i was buying happy hardcore & house but as the years progressed i started buying most styles of dance music.
i have played at various events including Fantazia/Illusion, The Concept Club, Revive, HeavenzHalo, Encapsulated Energy, Rave Radio, In-ter-dance, Heritage & Unity. i also used to run two pirate radio stations in Stoke On Trent & more recently have played on various internet radio stations including Rave Info, Nu-Perception Radio, Raiders Of The Old Skool/Raiders Radio, Impulse Radio, UR Radio (also head of radio), Rave Radio & Breakage Radio.
my favorite era in music is 86-99 after then imo it sadly changed musically in the wrong direction, although i do like the odd tune after then & upfront hardcore techno/gabba (& its various sub genres) & makina. i have all sorts in my collection including hardcore, bouncy techno, gabba, techno, jungle/dnb, hip hop/house, house, acid house, trance, old skool, breaks/breakbeat, hard trance, hardstyle, makina, trancecore & freeform etc. my favorite styles that i like to play are house, old skool, 90s happy hardcore & bouncy techno. im an old skool head so i dont like much new music, most of what i play is tunes that i grew up with & im still buying vinyl mostly tunes i missed out on the first time round.


you can catch me live on
Desiderium
 - mondays 6pm-7pm (GMT)
& playing at the Encapsulated Energy events.
 for bookings:
raindancerob@raindancerob.com


More about this Artist : http://www.raindancerob.com
History Gigs